Description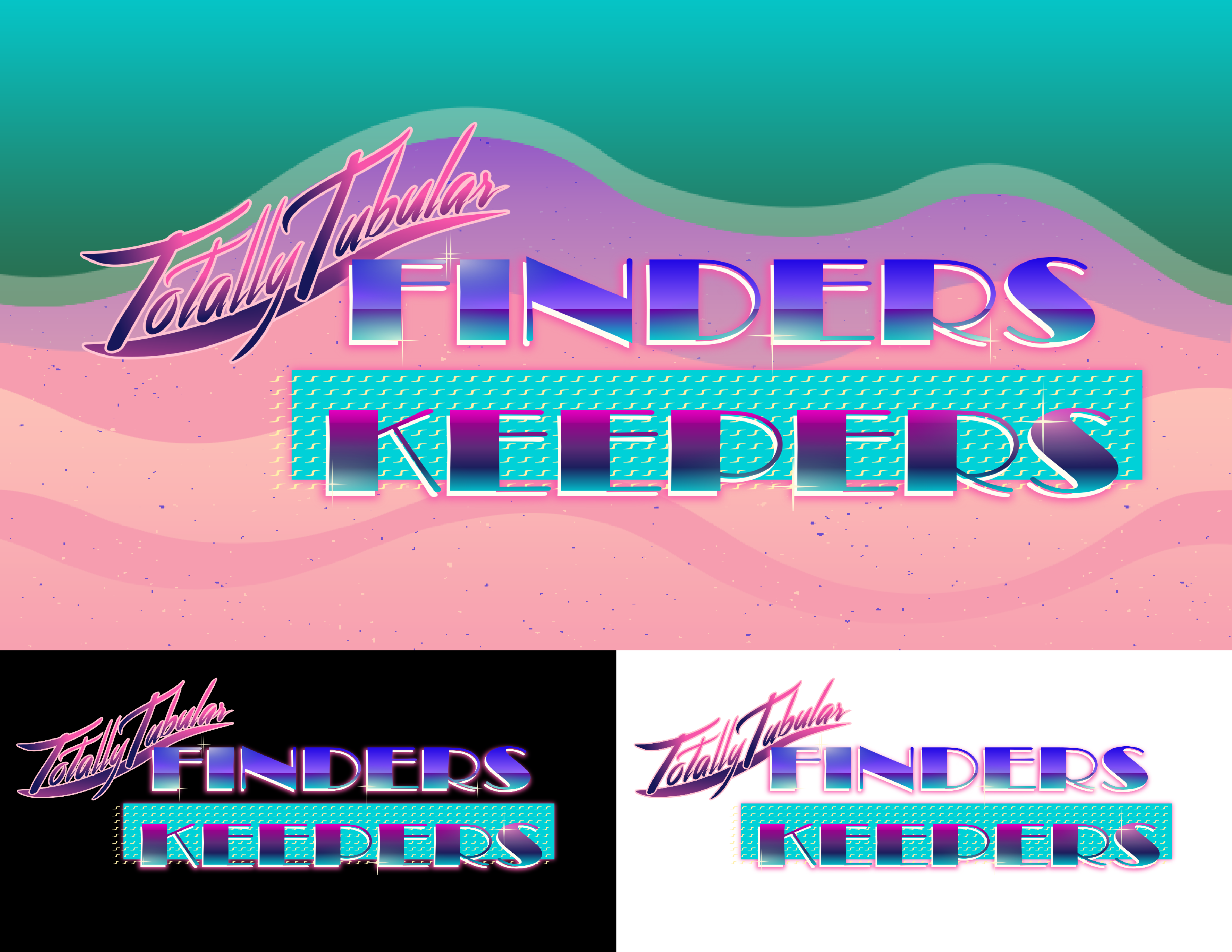 Comb beaches with your radical metal detector while dodging gnarly party foulers in a race to score as much bookoo bucks as possible! Righteous!
Play it free here
Development
The online Videogame developers community GDN runs monthly competitions ("jams") where crack teams, usually 5 or fewer, work for a weekend or so to make a rough prototype of a game fitting a particular theme which is unique for each monthly jam session.
The Fig Jam ran from February 22nd 2018 to March 4th 2018 with the theme "Hidden Secrets." I teamed up with the programmer Matt Blissmer once again and we were joined by musician Jordan Guerette, while I handled visuals and gameplay design.
The bulk of my work spanned the final 3 days of the jam, and while two other of our team mates went MIA and hadn't contributed and I was sick for the first few days, the three of us pulled through and ranked 2nd place across the board.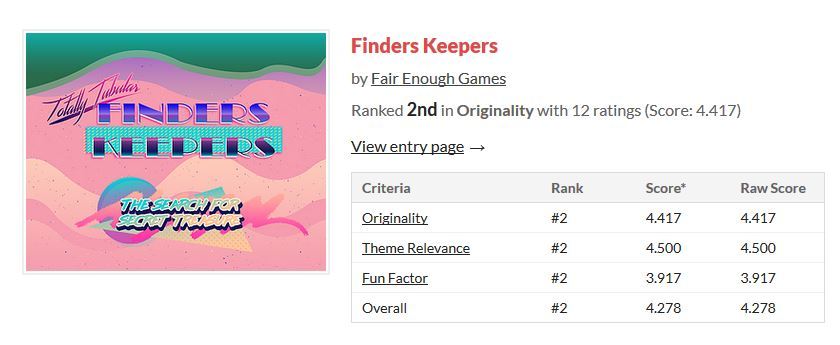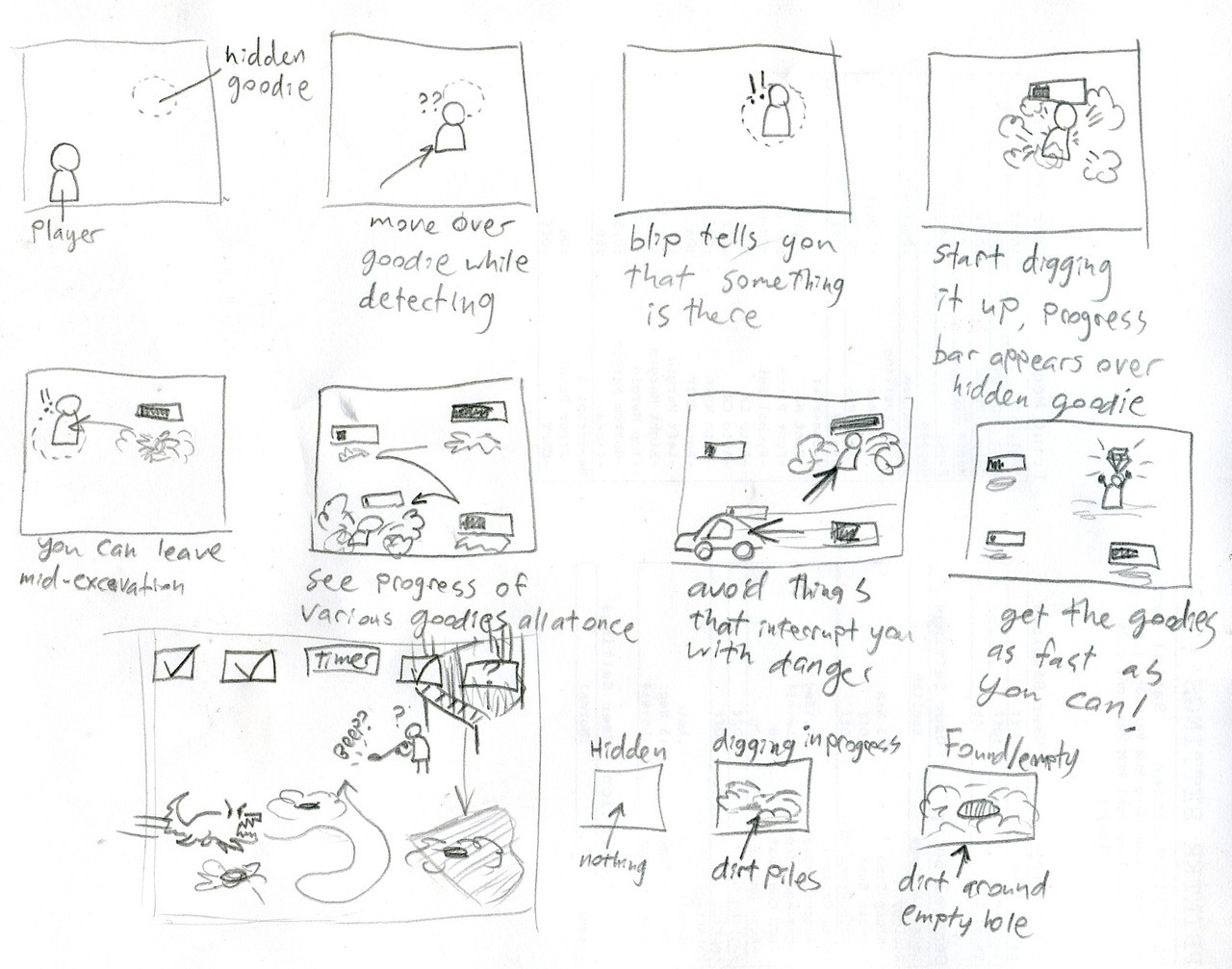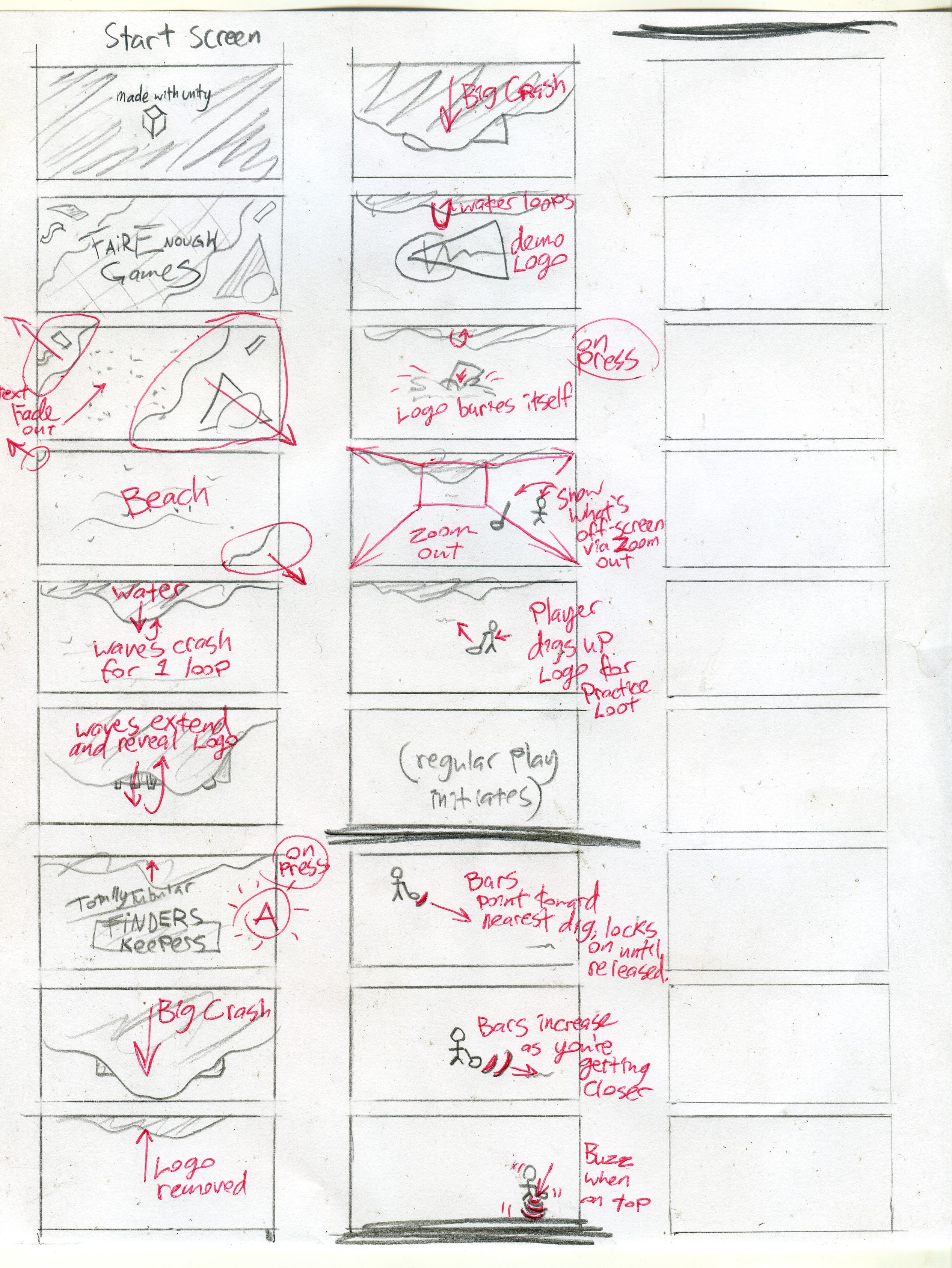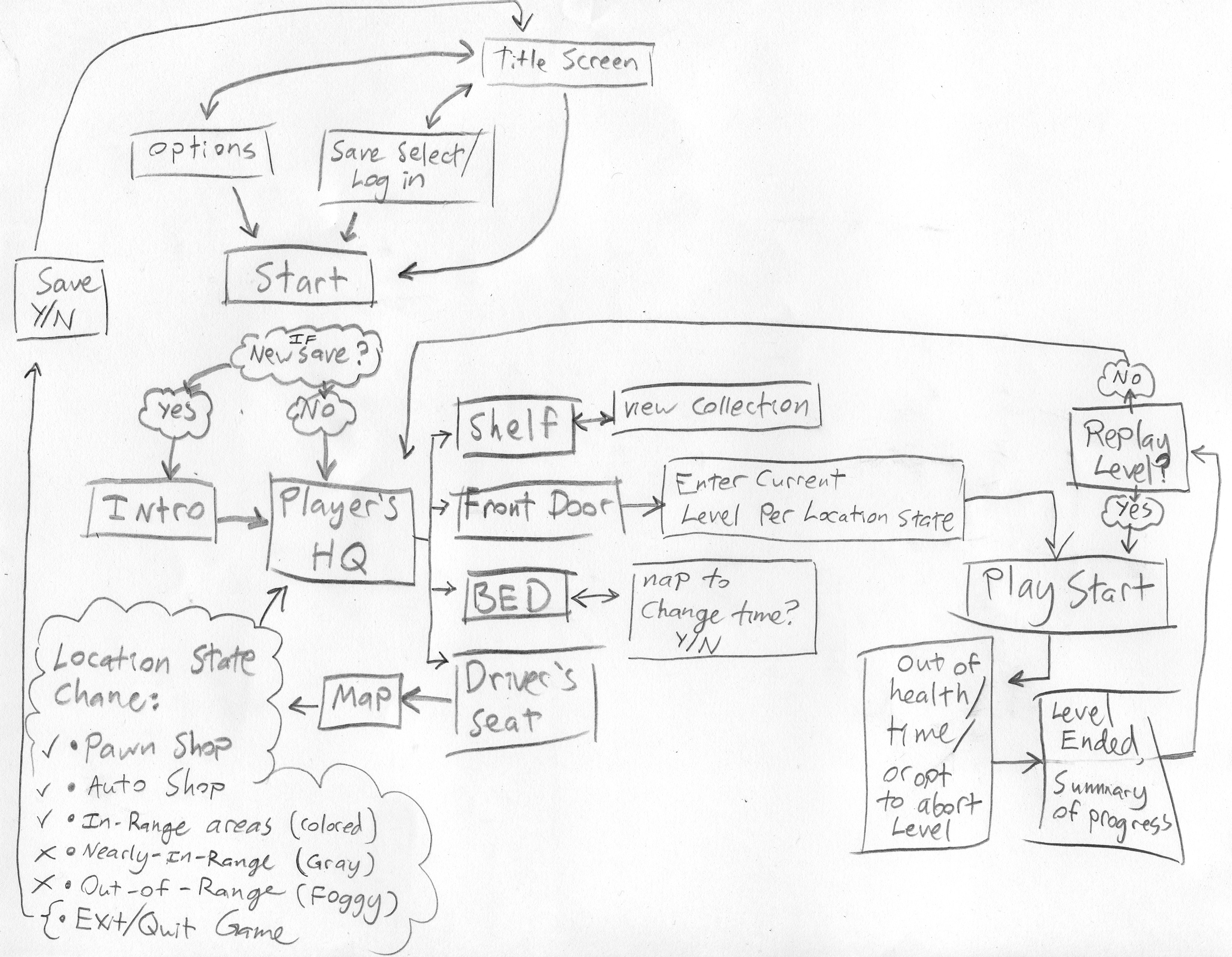 Iterations
While taking a Cal Arts certification course I refined and explored the game play possibilities for Finder's Keepers; along the way I explored the character design and visual keystones as well as having gone back to basics with paper prototypes to get at the heart of the game.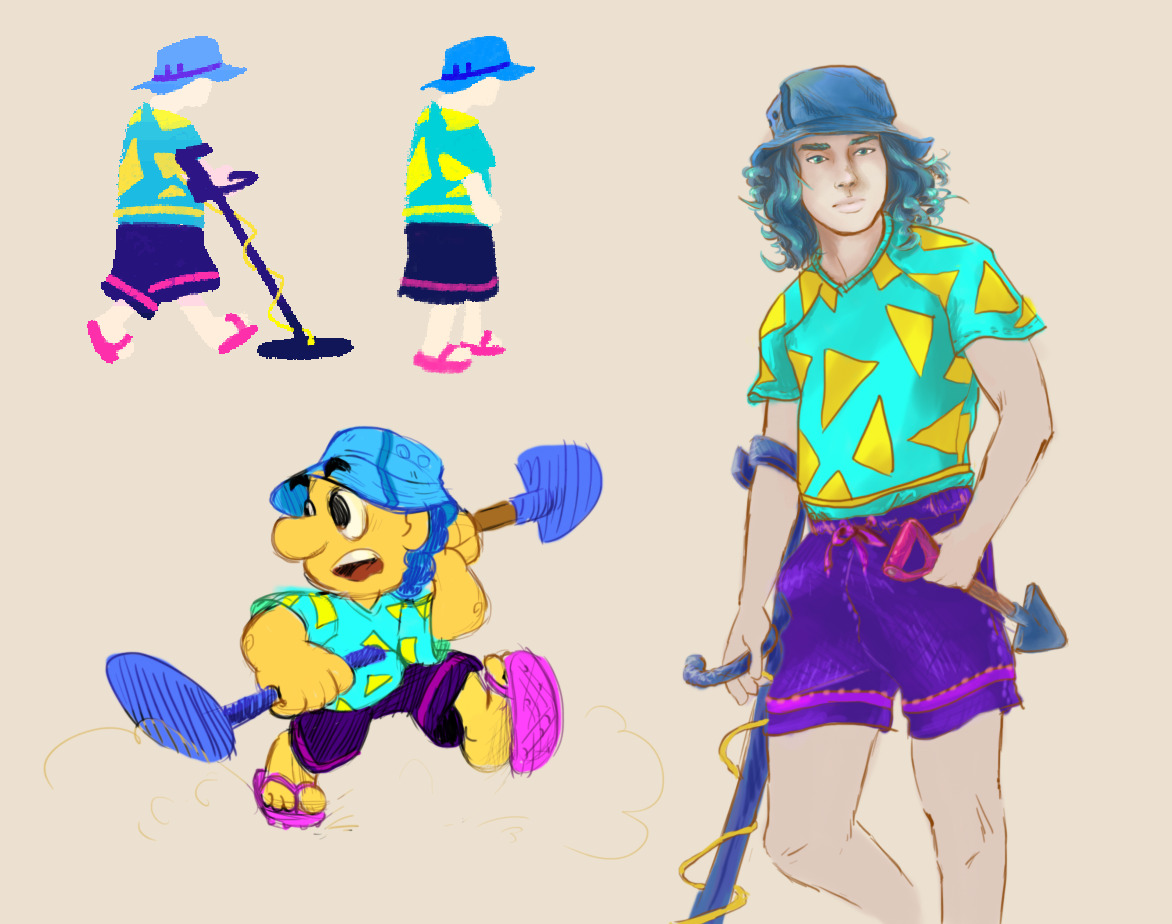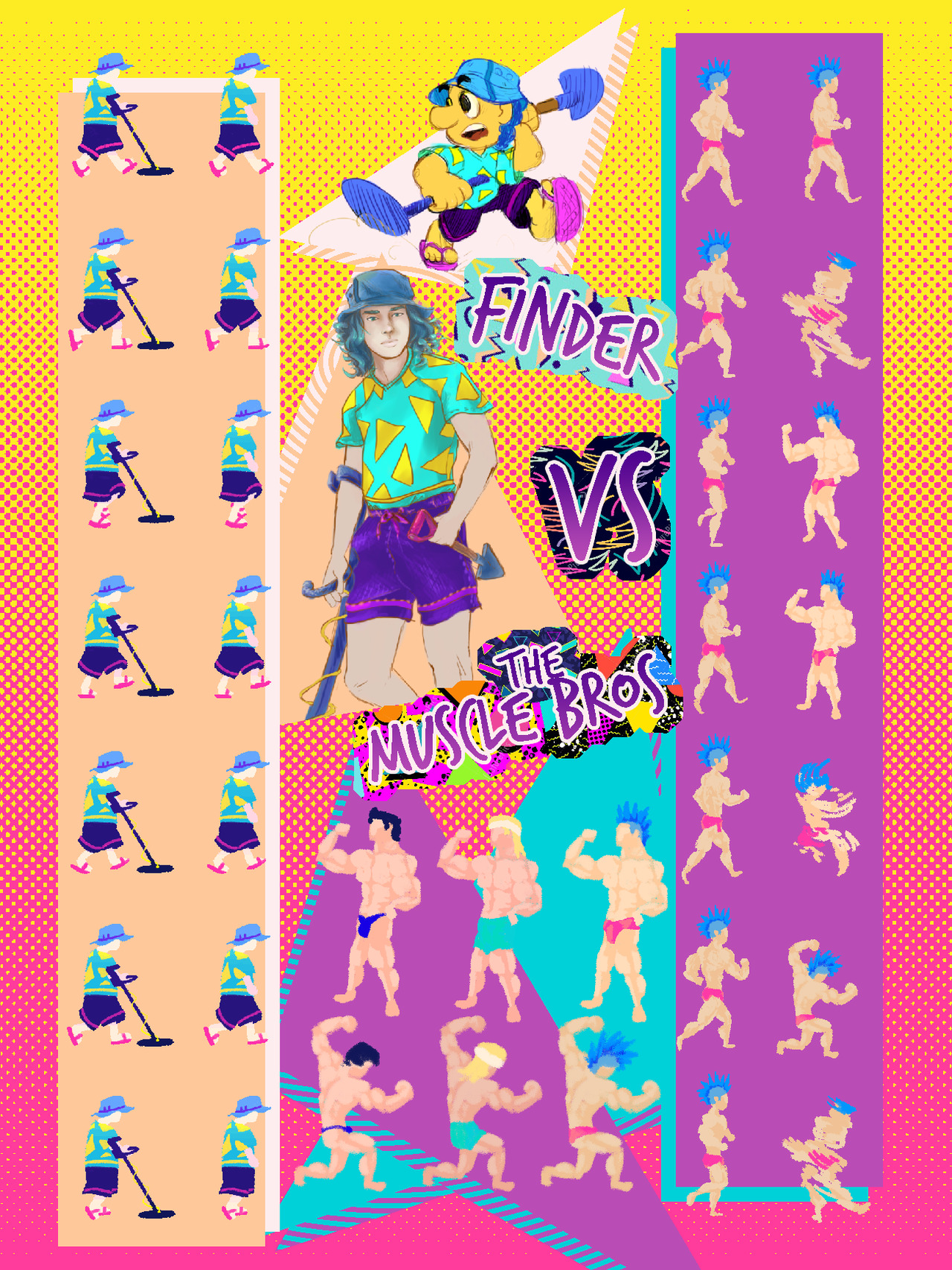 To start with the visuals, I built a few mood boards for the overworld visuals, UI/graphical elements, and overall presentation/effects for typography.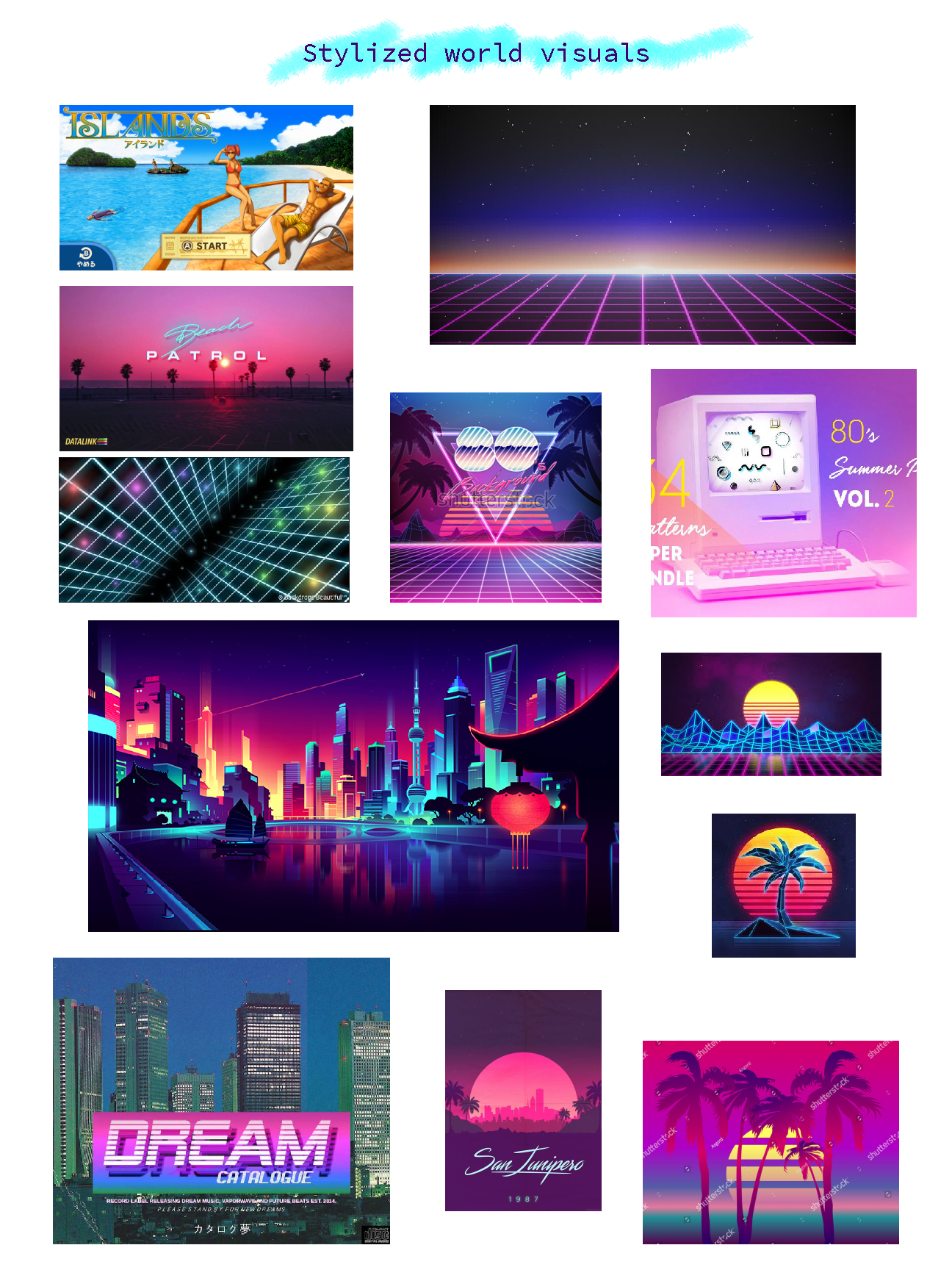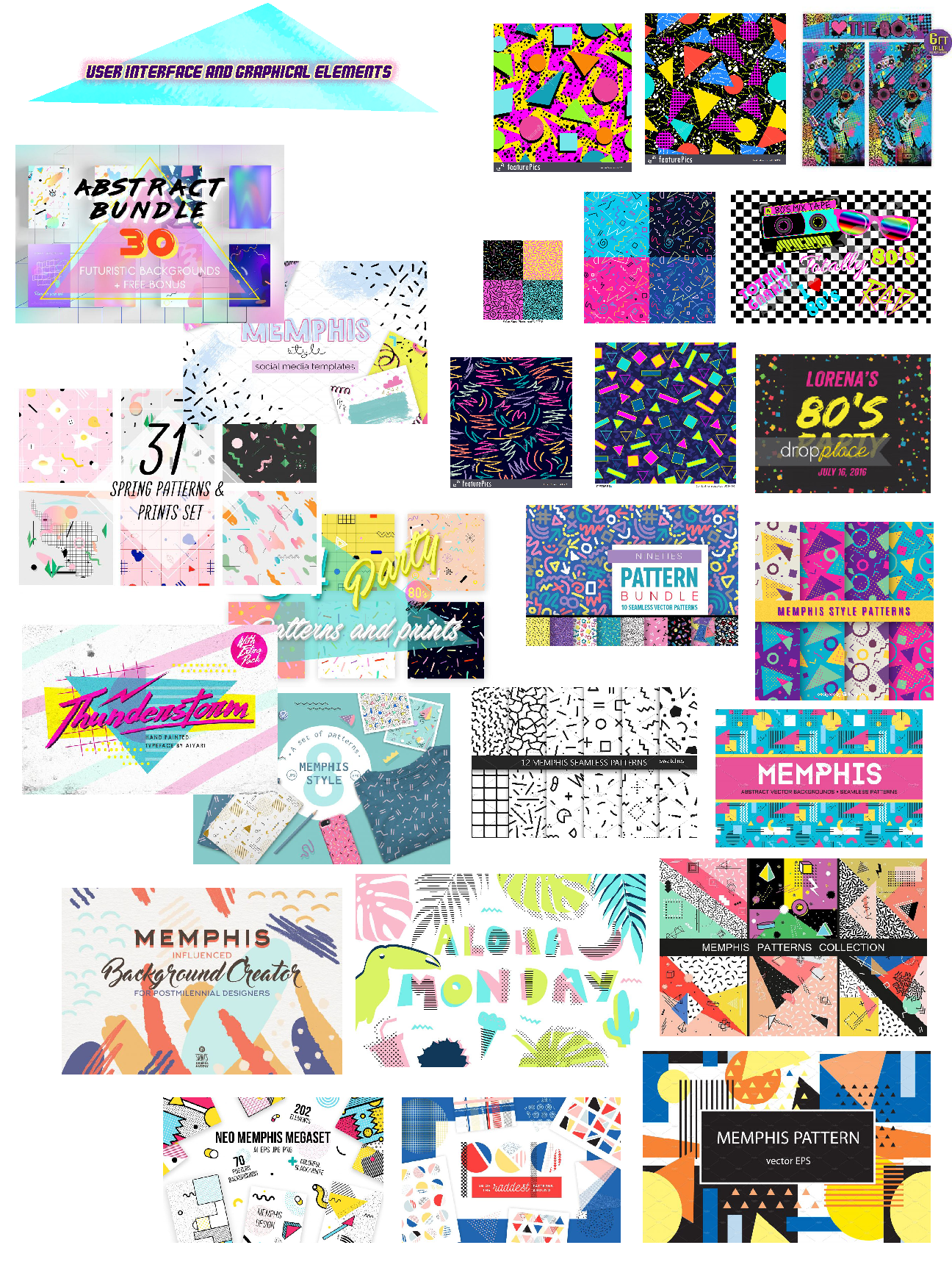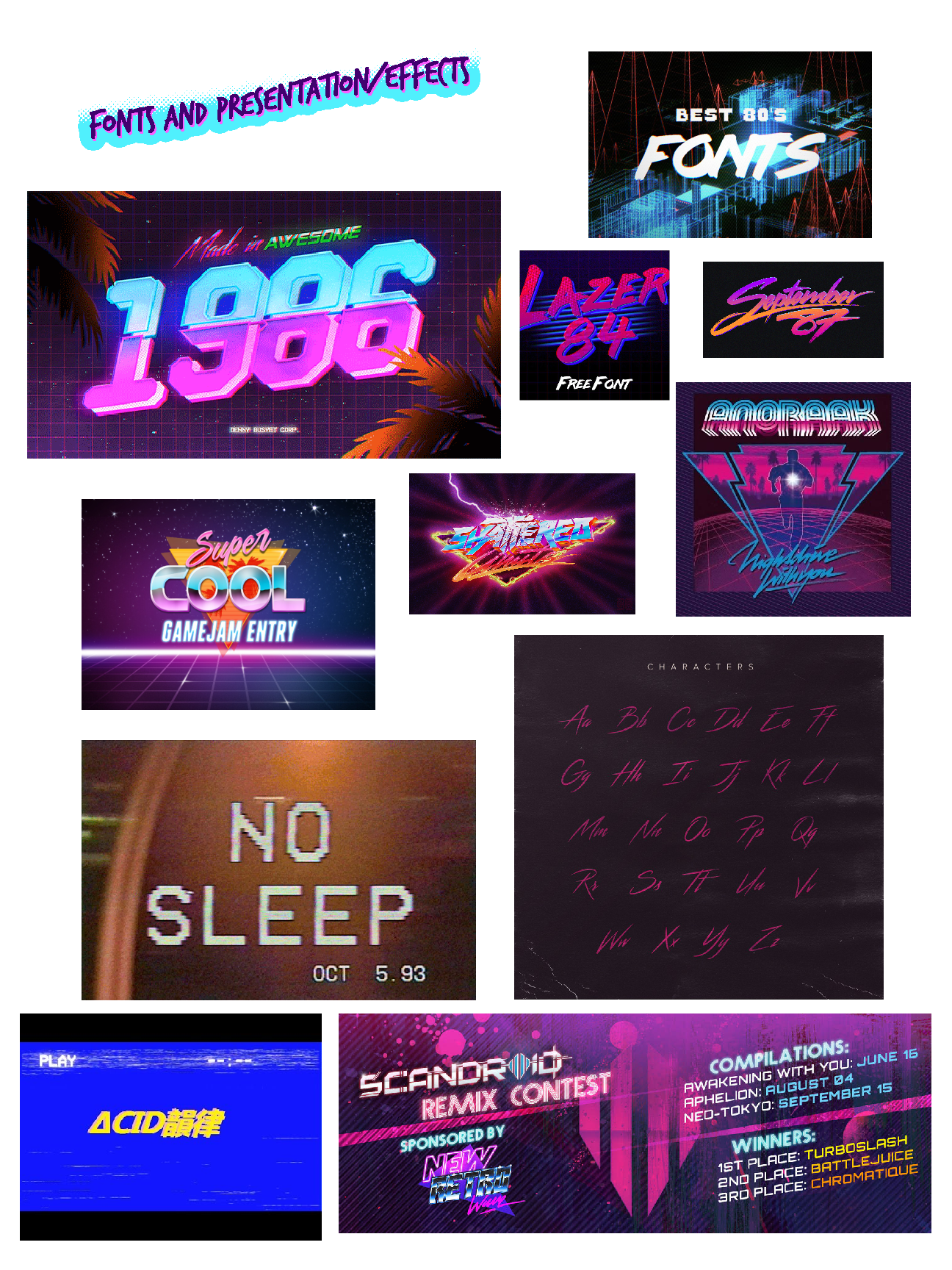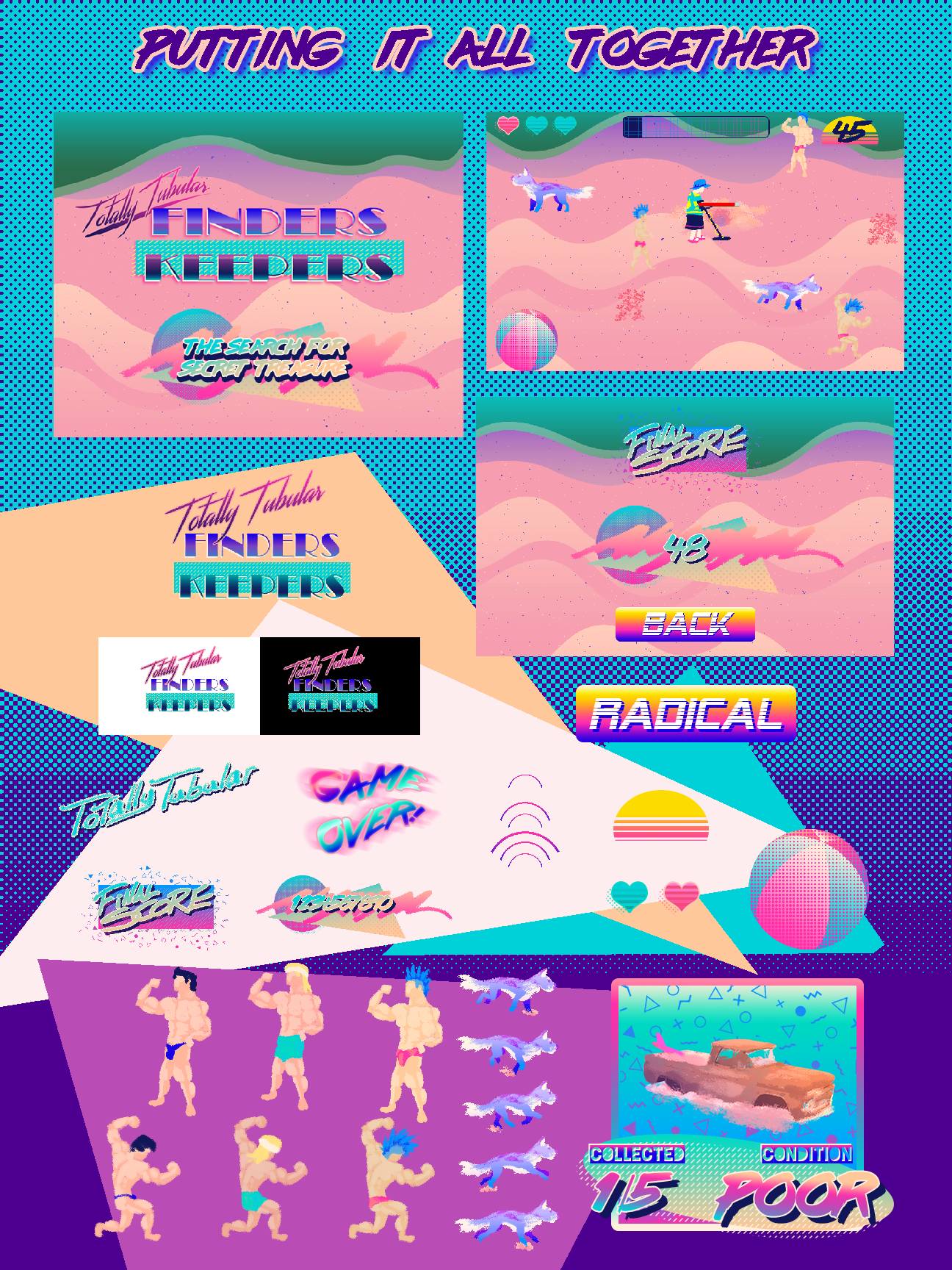 It's important to get at the real meat and bones of what makes the gameplay fun and different so it's not just leaning on the crutch of nostalgia and visuals alone. I repeatedly found my mind coming back to a game I'm very fond of called "Woah Dave!" by the developer MiniVisions, which, while offering more gameplay options and a more tuned experience, has the same issues in that it can get old fast. As much as I love "Woah Dave!" I've observed myself and others only coming back to it on a very sparsely-occasional whim and spending no more than 10 minutes at a time before losing interest. I've since been examining and paying with various conventions to offer immersion, while steering clear of cheap Skinner Box techniques and the like.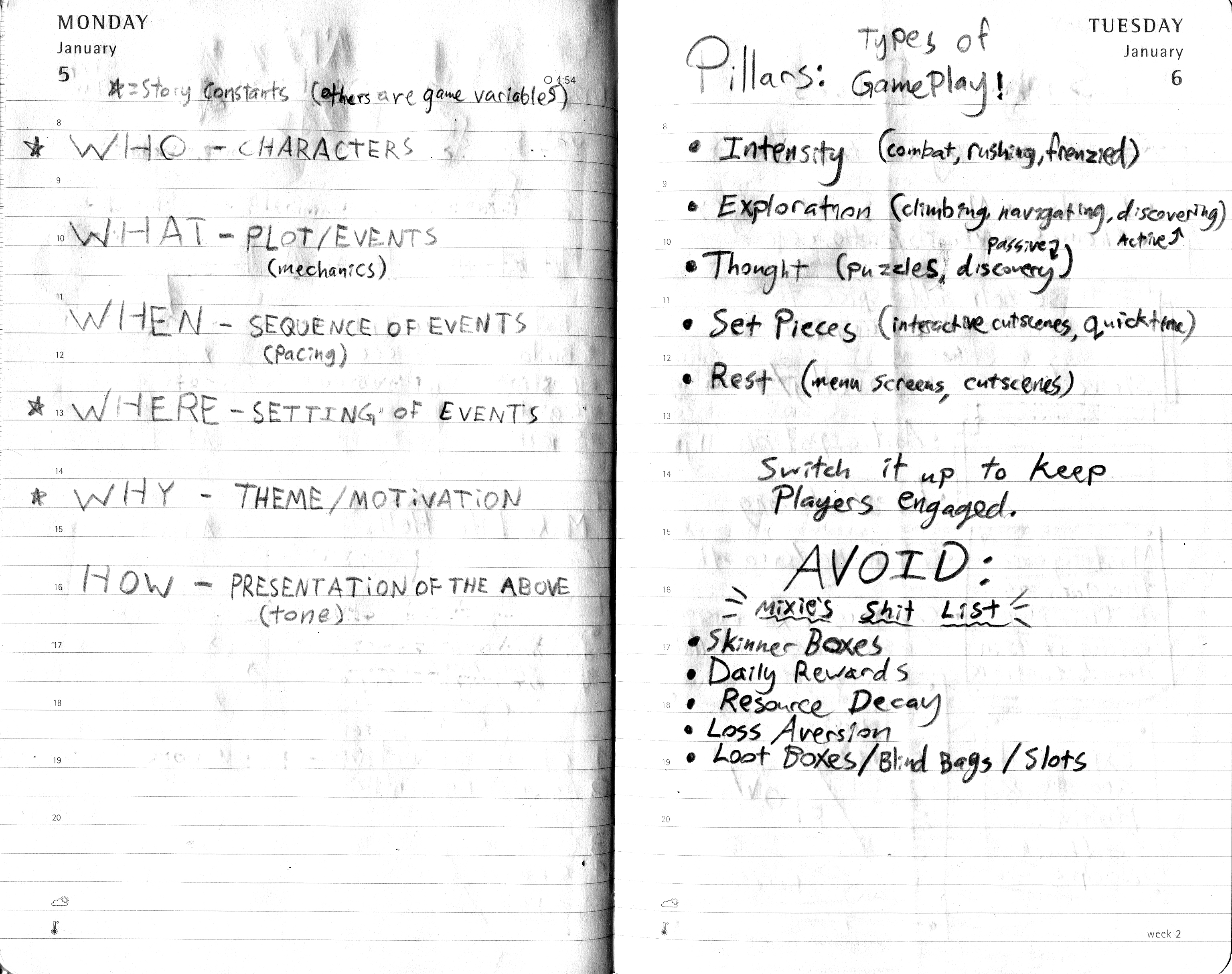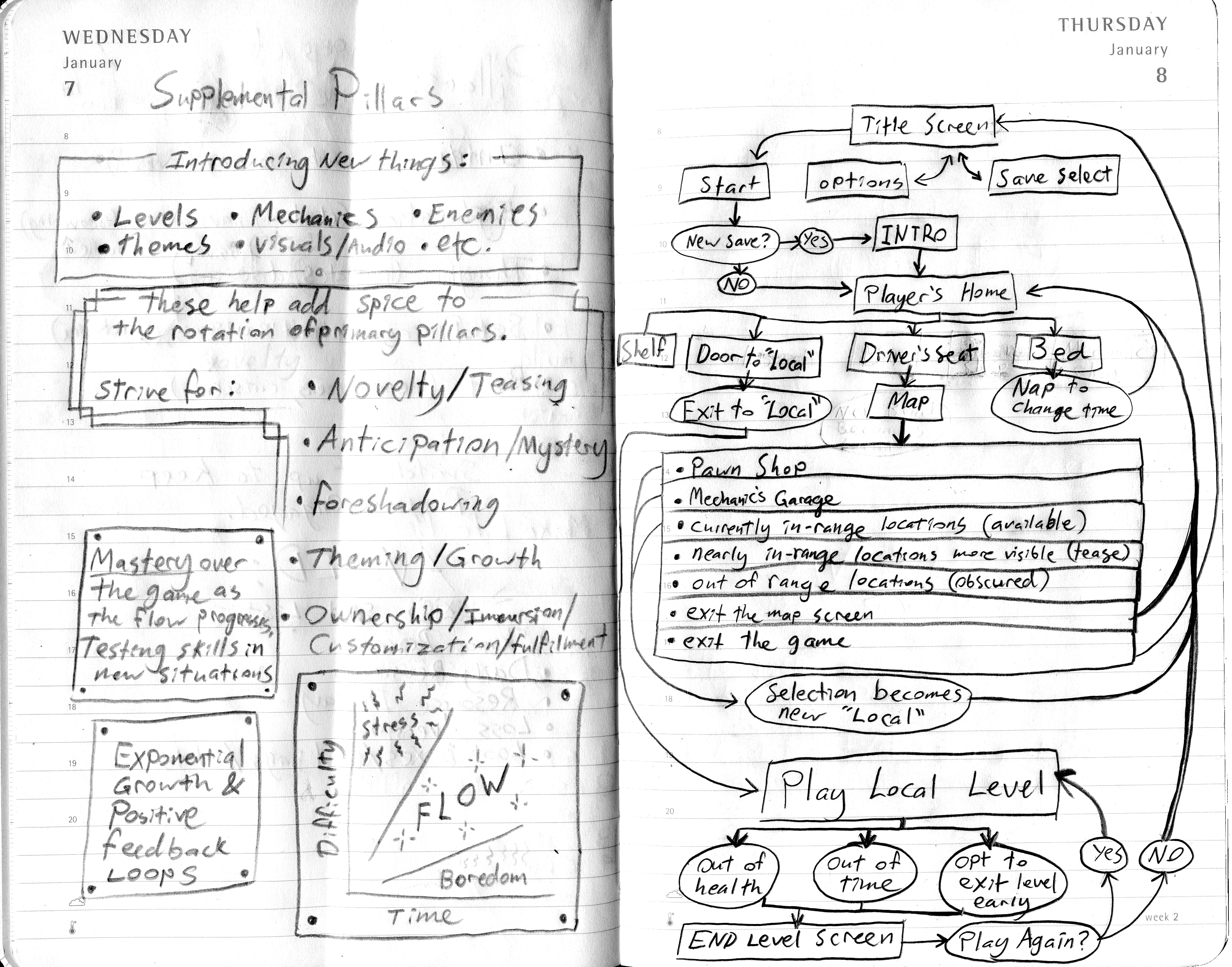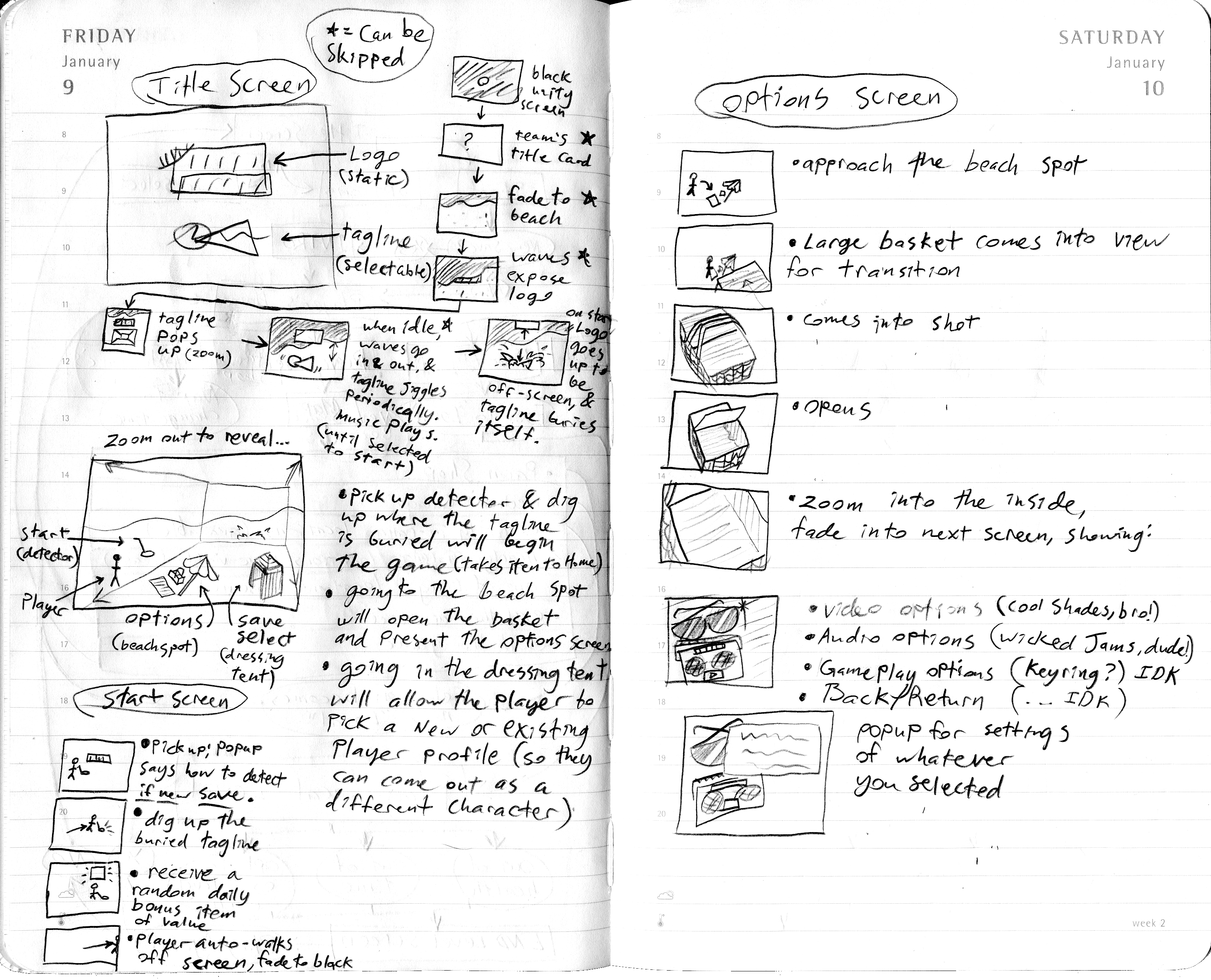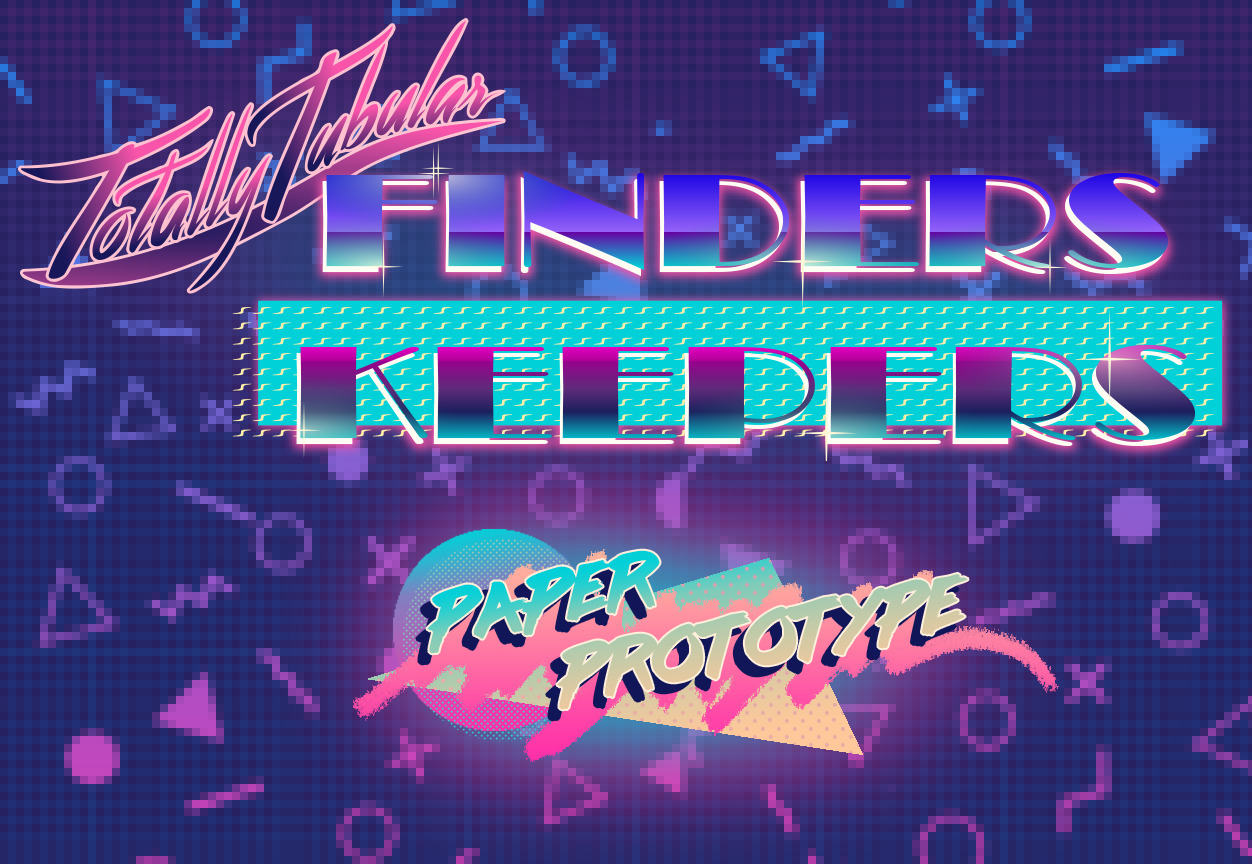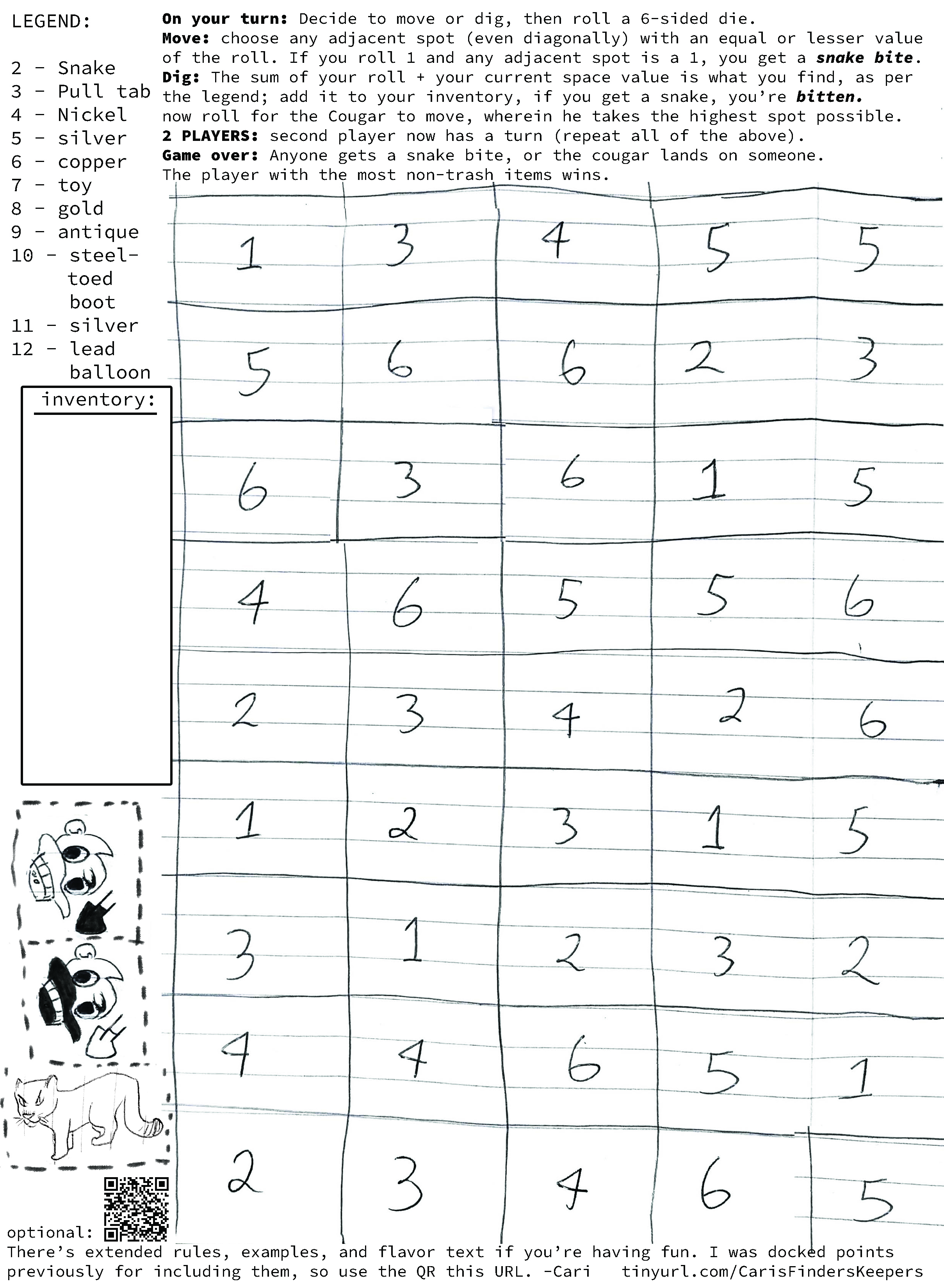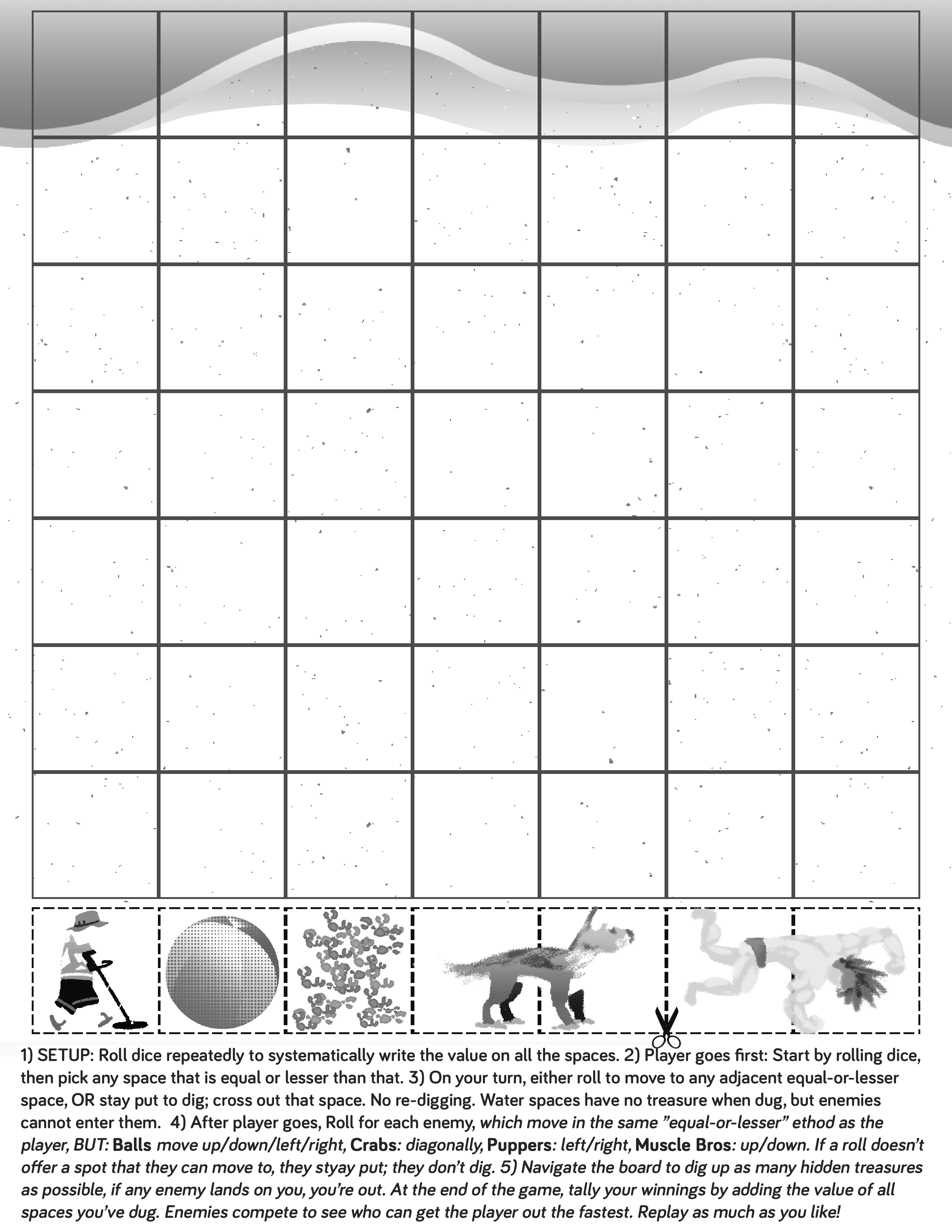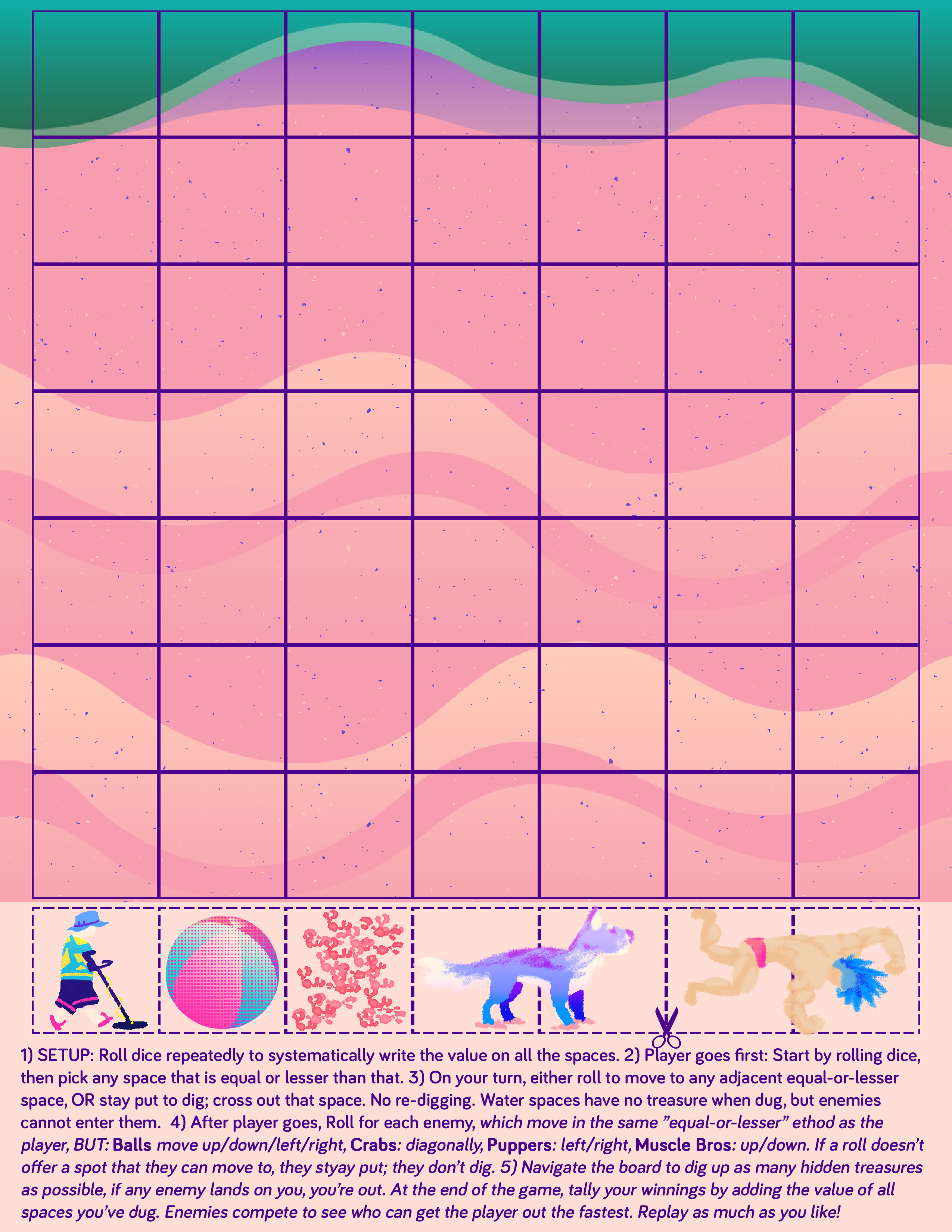 Future Plans
The guys and I have been spending our spare time tinkering with a concept for an Arcade version, as well as a more fleshed out home version with more depth, something akin to Animal Crossing and Stardew Valley, with a driving goal to build a collection and explore the various beaches of the world.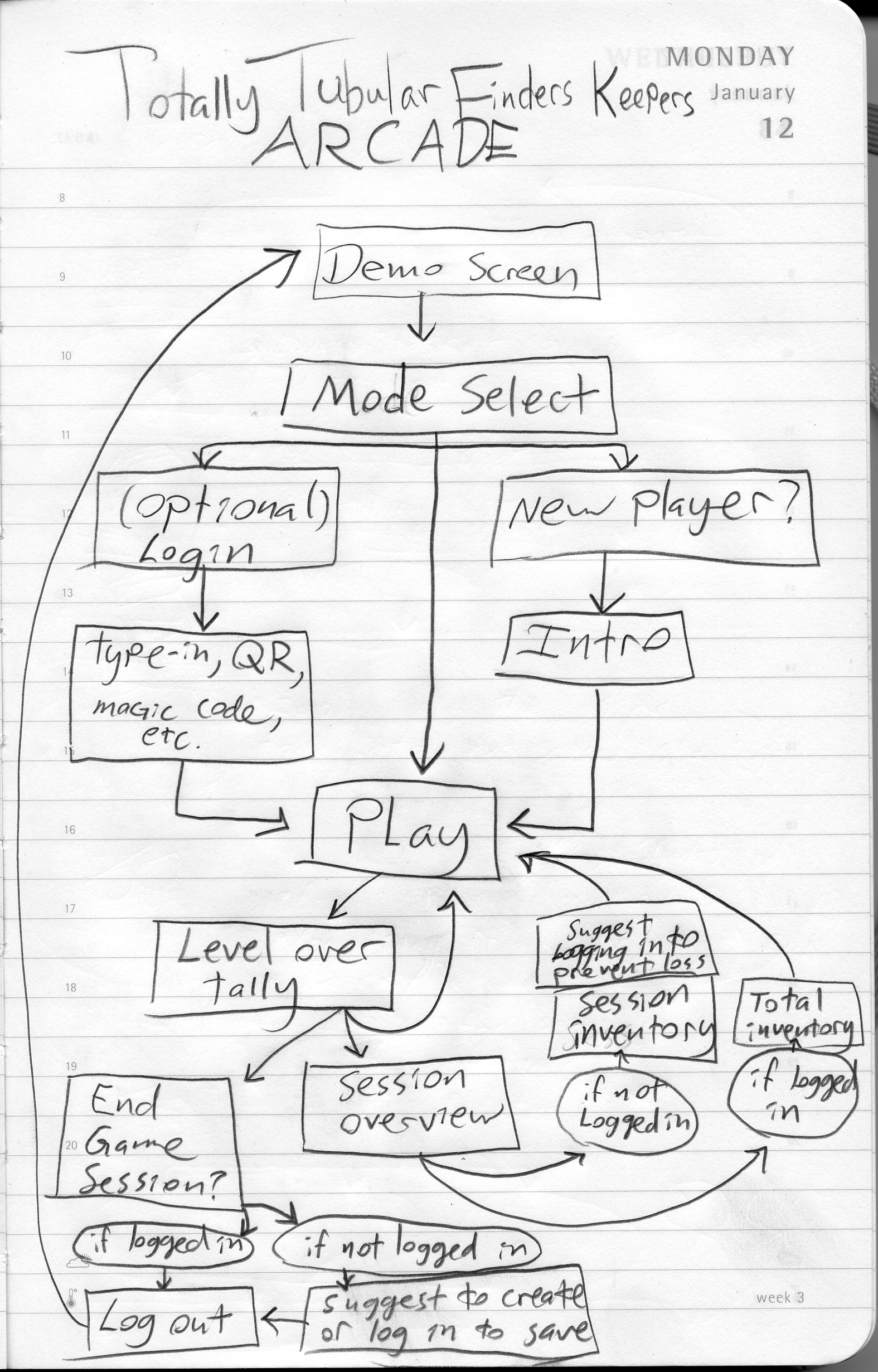 Player Reviews
"Really cool idea! Managed to get 40, only to be assassinated by a rogue piece of speeding seaweed. I think this would really benefit from a wider field of view, otherwise, great fun "
- liamsorta, GDN Director

"I'm really digging the theme of this game. The sound design and visuals go so well together. Half the fun of this game is just listening to the main character get excited when he finds something."
- Solrun, fellow developer

"Fun game! That beach sure gets crowded! I like how consistently tubular all the aesthetic/audio choices were. Well done!"
- andyman404, fellow developer

"Very nice aesthetics."
- 0014x, fellow developer

"I enjoyed playing this game, what with learning how to use the radar effectively (took me a while to realise it was pointing in certain directions for a reason :p), navigating past the moving obstacles, and being able to resume a dig site despite having to abruptly leave it due to incoming missiles (people, beach balls, weird self-moving coral things, blue foxes that come out of nowhere), all while improving the final score received with each play :) I look forward to playing the games you make in the future :)"
- Hobcramwork, fellow developer
MISC
Price

Free

Status

Released

Current Version

1.1

Author

Fair Enough Games
Programming, Matt Blissmer
Music/SFX, Jordan Guerette
Visuals/Design, Breanne Carlson

Platform

Windows, macOS, Linux, HTML5 - Any browser with keyboard / WASD & Space Bar

Genre

Action, 16-bit, arcade, Short

Rating average

2nd place out of 21

Content Rating

Everyone

Made with

Unity


More details