Unfortunately I will not be able to attend GDC this year due to scheduling conflicts with PAX East, but due to popular demand, I will be hosting the 3rd Annual "Mixie's Artjam & Potluck" here in Chicago as a warm sendoff for those who will be going via Train Jam!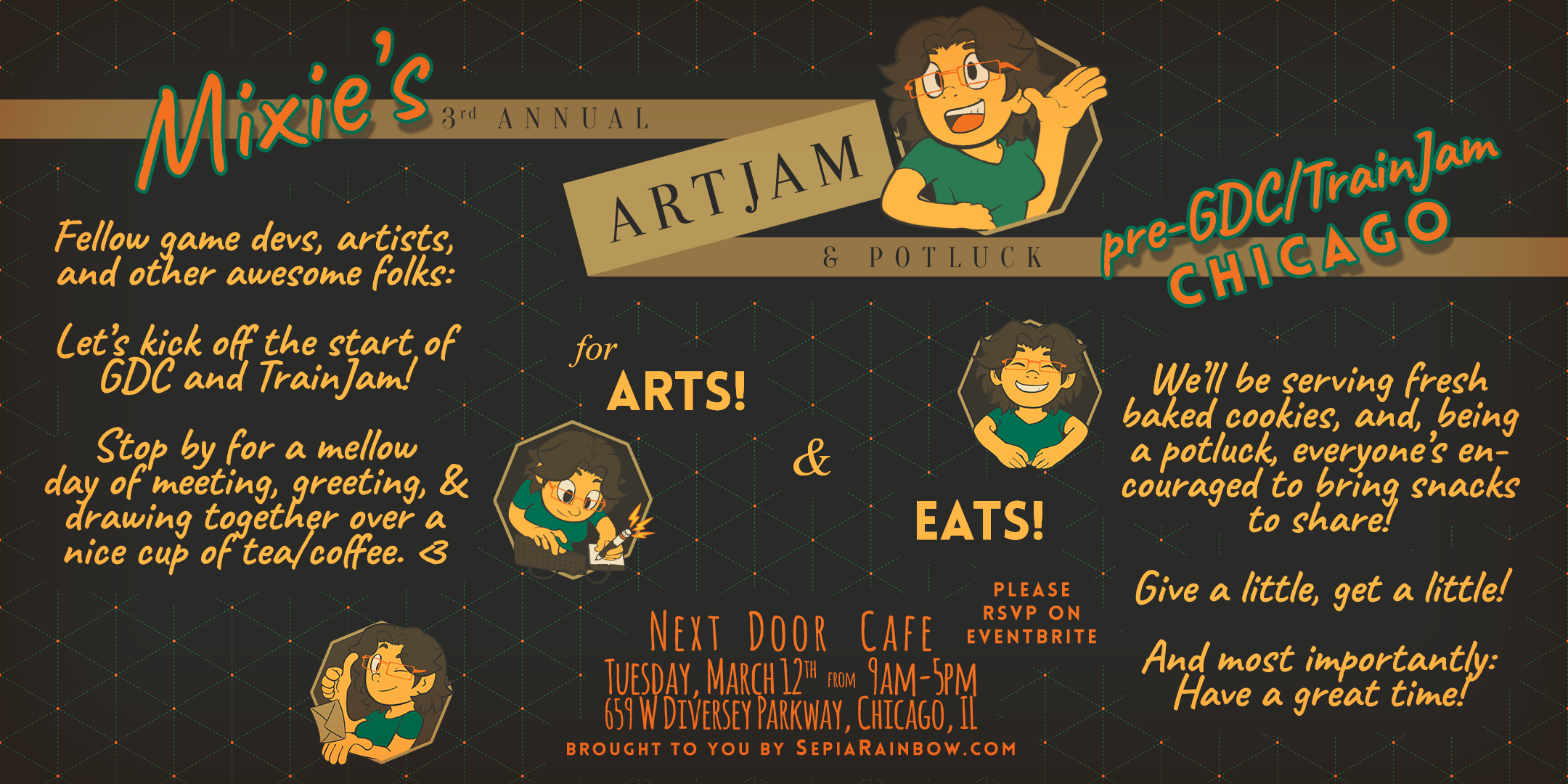 You can find us at the Next Door Cafe, Tuesday, March 12th, 2018 from 9:00 AM to 5:00 PM (CDT). Please RSVP over at Eventbrite.
See you there, and welcome to Chicago!